by Katie Shaw
The Music Building at Whitworth is only half of what it could be.
A solid brick wall makes up the north side of the building, where designers intended to build a second half during its initial construction in 1978. Because of financial reasons and a greater need for student housing, the intended second part was never built,  Director of Capital Projects Steve Thompson said. As Whitworth launches a new fundraising campaign, the addition to the building is high on the list of priorities.
Designs for an addition will be finished next spring, said Tad Wisenor, campaign director in institutional advancement, and the construction will be finished as early as 2017.
The project budget of $25 million will cover every aspect of the building, including the contractor, architect, furniture and permits, Thompson said.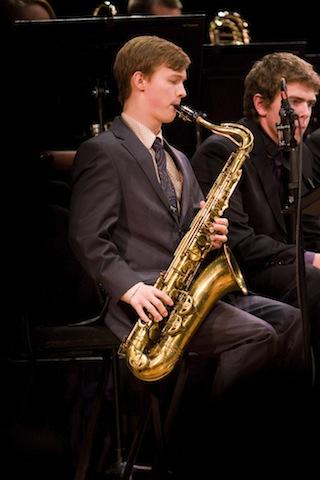 The new building will consist of a 600-650 seat concert hall, a new choral rehearsal room, additional office spaces and teaching studios.
"It's going to be a great asset to Whitworth to especially have this concert hall where we can invite audiences to campus to hear us, and then they get to see all the other great things about Whitworth while they're here," said Ben Brody, associate professor of music.
When construction was finished, the building worked for around 40 music majors, one jazz band, one concert band and two choirs. Now, the same music building must accommodate 90 music majors on average, 400 non-major students participating in music, four choirs, an orchestra, two concert bands and two jazz bands, Brody said.
"I think it's probably the worst building on campus," junior Caleb Brown said. "It would be nicer to have practice rooms that don't leak sound, and to have a nice place to perform."
A choral rehearsal space is greatly needed, Brody said. Since there is no rehearsal space in the Music Building, the choir must rehearse in the Chapel or in Stage II of Cowles Auditorium, neither of which are always available. This is a hindrance to the theatre department as well as the choirs, Thompson said.
"We have a situation right now where one of our full-time faculty members, once a week, gives up her office at the lunch hour so that an adjunct faculty member can use that space to teach a lesson, because there's no other room in the building where that person can be teaching," Brody said.
Choirs and ensembles have to perform off-campus. For Christmas concerts, the choir performs at the Martin Woldson Theater at the Fox in downtown Spokane, and in the spring they go to local churches, Brody said.
"If you walk around at certain times of the day, you'll find people practicing in the hallways, you'll find faculty members who don't have an office to work in because we don't have enough spaces for them, who are sitting on couches working on grades and things like that," Brody said.
Contact Katie Shaw at kshaw17@my.whitworth.edu