by Connor Soudani
Editor-in-Chief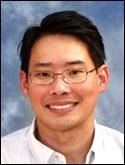 On the second floor of Dixon Hall, former professor Adrian Teo's name still resides on the faculty directory more than a month and a half after his death on Christmas Day, 2015. Even as the new year gets under way, those that knew him at Whitworth are trying to move on while remembering the man Teo was.
"I am quite certain Adrian will be remembered as about as good an example and model of Whitworth's mission as a faculty member could be," Professor Emeritus Jim Edwards said. Edwards was part of a group of professors along with Teo who met once a week for 14 years to connect.
Teo left students with a feeling of authenticity in the way he interacted with everyone, Edwards said.
"Every student who knew Adrian and every faculty knew that they were meeting the real person," Edwards said. "There aren't two or three or four different faces to Adrian Teo. There's just one."
Teo also did not allow the stresses of student evaluations or promotion reviews to consume his thoughts. He instead found fulfillment in the day-to-day teaching of his students, a practice he carried out for as long as he was physically capable.
In the spring of 2015, Teo taught Psychology and the Christian Faith for the last time, a class he first created in 1997. Alumna Kirin Foster served as the teaching assistant for the class and remarked on Teo's seemingly unending optimism even as his condition worsened. He used a cane at the beginning of the class and had to take the elevator to ascend the floors of buildings.
"It was just a really rare experience to learn from a person who says, "trust in God,' and then is actually doing it so fully," Foster said. "He was just so faithful, so sweet and encouraging and brilliant and passionate about that class."
Even in July of 2015 when Teo lost the ability to speak, he was still adamant about teaching for the upcoming fall semester. It was only after two weeks into the Fall semester that Teo was forced to finally stop teaching, with Psychology and the Christian Faith being one of the last classes on his schedule.
Courtney Chapin was also in the Psychology and the Christian Faith class in Spring of 2015 and echoed many of the statements about Teo made by both Foster and Edwards.
"Even though he was suffering and his family was going through it, he always talked about how he wasn't ready to give up and was trusting that the Lord would carry him through it," Chapin said.
Edwards visited Teo many times in the hospital, but one of his more notable encounters included a time when Teo used his finger to point up because he couldn't speak or move any other parts of his body.
"I think he'll be remembered for his joy and his humbleness and the way he trusted God in hard situations," Courtney Chapin said. "I think what stood out to me most was that he never gave up on God. Even though he had been diagnosed with cancer before and it came back again, he never gave up."
Edwards and other visitors in attendance took Teo's gesture as a sign of Teo's unending belief in God to the end. Teo is survived by his wife Tessa and his children: Rachel, Kevin, Ryan, Aaron and Isaak.
Contact Connor Soudani at csoudani16@my.whitworth.edu