by Elodie Potier-Roudil & Katie Shaw
Staff Writer and Editor-in-Chief
Students and alumni, parents and friends and staff and faculty all joined Whitworth University in celebrating its 125th anniversary at the Convention Center in downtown Spokane on Oct. 11. Attendees enjoyed food, drinks and conversation.
The night began with music played by Whitworth students. The program included music from Whitworth choir, orchestra and jazz ensemble; speeches from Professor Leonard Oakland and senior Sena Hughes; a film about the university and a speech from President Beck Taylor.
"In Whitworth I have made a home and had been welcomed in a family… For 125 years, this has been Whitworth and by God's grace, we will celebrate 125 more," Hughes said.
In celebrating 125 years, the Whitworth community has been realizing how things have grown and changed.
"Whitworth lived through so many changes, such growth. If I had to make a slide, I would tell you about an era of confused restlessness when I arrived and the wonderful engaged students of the moment," Oakland said.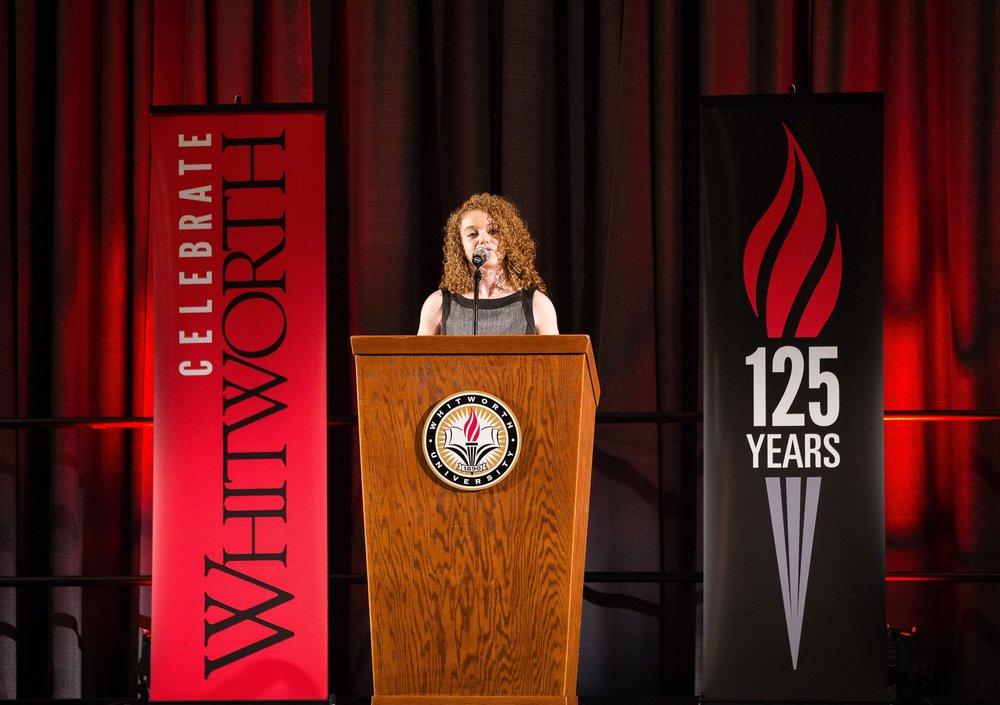 Alumnus and former faculty Tammy Reid ('60) said that the appearance of the campus is one of the biggest differences from when she attended— besides the tuition, which was about $1,000 per year at the time.
"In terms of the kinds of students and faculty and the experience, it's what we experienced 50 years ago," Reid said.
The university grew but kept its ideals—building a community, engaging the world and providing an excellence in education of mind and heart.
"It always feels a little bit like home," alumnus Kandi Brody (class of 2000) said. "It felt like a big chunk of time in our lives that we were here, even though it was only four years. It doesn't feel like it's been 15 years since we graduated."
Indeed, the sense of community is strong on campus and according to the short film presented at the event, with that spirit, there is still much to be done.
"Every morning I wake up with the awareness that I've been entrusted with leading this incredible university," Taylor said in his closing speech. "I ask myself regularly, 'Beck, what will you do as a steward of this institution and its noble mission? What will you leave behind?' I ask each of you to consider the same question: What will you do for Whitworth University, its mission, its students?"
Taylor officially announced the Campaign for Whitworth, a fundraiser with a goal of $100 million to fund scholarships, endowments, faculty development and a new music building. The campaign has already collected $56 million in the leadership phase, which began July 2010.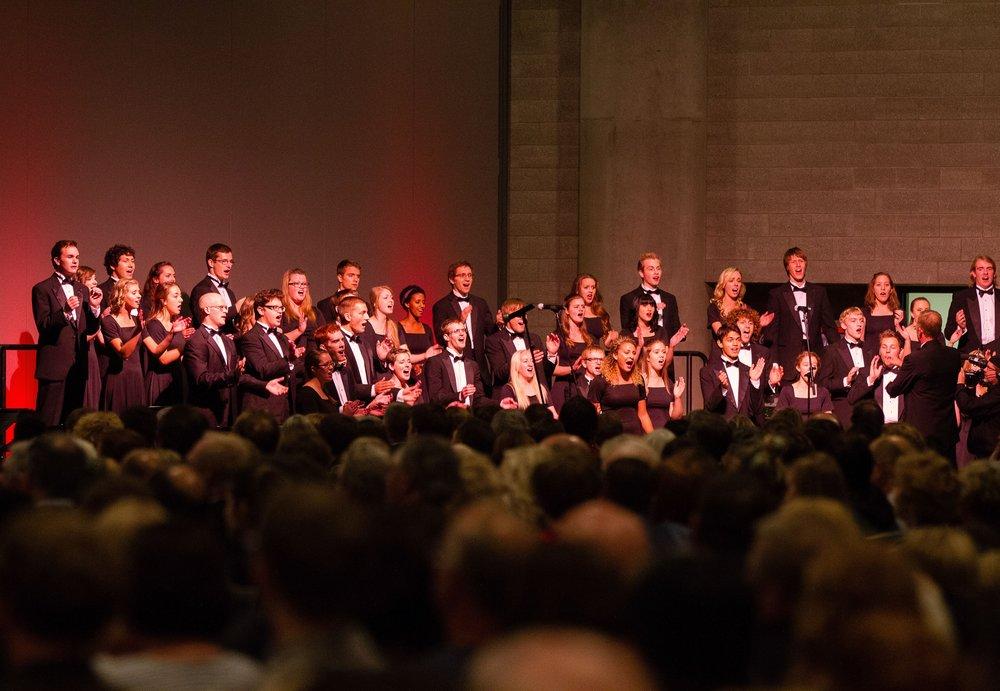 The Cowles Music Center will be paid for by the donations to the university by the Cowles Foundation and Cowles family. Walt and Kay Oliver are also donors.
In addition to financial donation, Taylor encouraged alumni and families to participate in a new program called Whitworth Serves. Anyone who is or has been part of the Whitworth community will soon be able to track and submit hours of service completed. March 21, 2015 will be the first "Whitworth Serves Day," which will be a time for the community to serve together.
The evening concluded with the singing of "Amazing Grace."
Watch a video of the full program at http://portal.stretchinternet.com/whitworthadmin/full.htm?eventId=171766&streamType=video#
Contact Elodie Potier-Roudil at epotier-roudil18@my.whitworth.edu Contact Katie Shaw at kshaw17@my.whitworth.edu