by Shelby Harding
Whitworth's new University Recreation Center opened to students and staff on Aug. 12, nearly a year after the groundbreaking on Sept. 21, 2012.
A primary focus for the construction of the new recreation center was ensuring that the new building was everything that students have been asking about for many years and providing the space that the previous center, the Scotford Fitness Center, did not, said Todd Sandberg, director of the URC.
A climbing wall was asked for, and a climbing wall was delivered.
"Students have mainly been campaigning for a climbing wall at Whitworth since the late 90s," Sandberg said. "The climbing wall sets us apart from most schools in our conference."
There are classes available to teach students how to climb and belay, as well as refresher courses for experienced climbers.
The URC includes an elevated track, a three-court gymnasium equipped for several different sports and games and a slew of workout equipment and machines including treadmills, stationary bikes, ellipticals and weight machines.
Classes such as boot camp, dance classes and aerobics classes are also available.
"It gives people a lot more options for exercise," senior Katie Rodewald said. "It's wide open and quiet."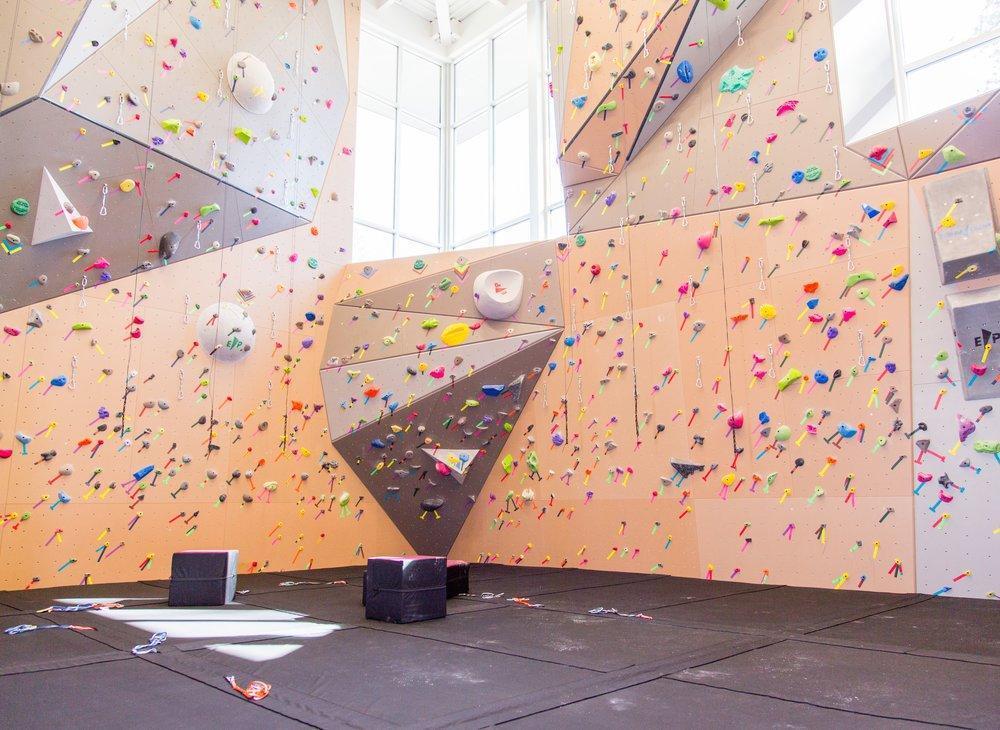 The URC also offers rental equipment. Everything from a volleyball for a casual match in the gym between classes to a sleeping bag or mountain bike are available to rent from the center. A full list of available equipment is available on the Whitworth website.
"I think it is a great place to go and workout and have fun in a wide open space big enough for everybody," student Olivia Newman, sophomore, said.
A large amount of space was required due to demands from students, such as the climbing wall, Sandberg said. The URC has about three times more square feet than the Scotford Fitness Center.
"We have seen about a month's worth of traffic from Scotford in about eight days at the new recreation center," Sandberg said. "Expectations and opportunities beyond what's obvious are to be discovered over time since the offerings extend beyond the confines of a traditional fitness center."
The building earned Silver Certification from U.S. Green Building Council's Leadership in Energy and Environmental Design for being an environmentally-friendly building.
The URC provides recycling facilities, and promotes the use of reusable water bottles.
"The University Recreation Center is a tremendous facility that will benefit students and staff by providing both space and programs for health and wellness," Interim Athletic Director Melinda Larson said.
The new recreation center also provides 25 jobs for students on campus.
"We are blessed to have the opportunity to work at such a nice facility and see all the smiling faces walking through the door," URC employee and sophomore Devyn Huylar said.
The center also provides about 30-50 referee jobs for intramural sports.
"The physical health of students can improve their learning and make an overall positive contribution to their college experience," Larson said.
Contact Shelby Harding at sharding15@my.whitworth.edu