by Rachel Wilson | Staff Writer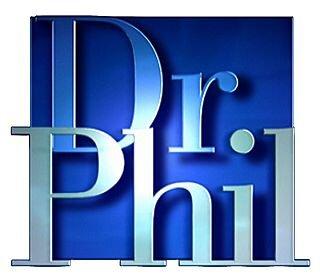 Does the name Danielle Bregoli ring a bell? Also known as Bhad Bhabie, the 18-year-old from Florida went viral for her appearance on the Dr. Phil show on an episode titled "I Want to Give Up My Car-Stealing, Knife-Wielding, Twerking 13-Year-Old Daughter Who Tried to Frame Me for a Crime!" In the end, after challenging the audience to "catch me outside, how 'bout that?" Bregoli was sent to Turn-About Ranch, a wilderness therapy organization based in Escalante, Utah.  
Now she's come out with allegations of severe abuse, after Hannah Archuleta, another Dr. Phil alum, alleged that she was sexually abused by staff at the ranch in 2018.
Dr. Phil McGraw, or "Dr. Phil" holds a doctorate of psychology but has never held a valid psychology license in California, where Dr. Phil has been filmed since 2002, totaling more than 2,000 episodes to date. 
McGraw has had a long-standing relationship with the organization, frequently referring teen guests from his show to the program.
Now, Bregoli is demanding an apology from Dr. Phil himself – by April 5th. She's been open about her accusations against the facility on social media, and in an Instagram post supporting Archuleta, Bregoli alleges poor conditions: "I went through being malnourished, abused and having to do hard labor and being there while someone was murdered. I came back with more trauma then I went there with."
Bregoli alleges that the kids and teens brought to Turn-About Ranch are taken in the middle of the night by "transporters," that she and others were forced to sit for three days straight in an open "teepee" and that the program denies its "students" access to what Bregoli calls "necessity privileges," like sleeping in a bed, sufficient food and heat.
But this isn't the first case that demonstrates how a TV program like the Dr. Phil show is almost inherently exploitative. The show has been broadly accused of exploiting mentally ill guests to cater to the sensationalism that the reality show's audiences crave. At one point in the show's run, audience members could even interact with the show as it aired on Twitter. Hashtags, like "#FantasyorReal, which appeared in an episode titled "Man Says He Believes He Wrote Taylor Swift's 'Shake It Off'; Parents Say He's Delusional", would pop up mid-episode. The show's website encourages visitors to submit a form, a text message or a letter for their own chance to be on Dr. Phil. It contains prompts like "Have a story Dr. Phil won't believe?" and "Need Dr. Phil to get real with someone?"
McGraw himself has drawn criticism for the treatment of guests. Tod Herzog, a winner of the Survivor game show, came on Dr. Phil in 2013 to discuss his alcoholism. He alleges that producers and show staff left him alone with two bottles of vodka, leading to his severe inebriation by the time he went onstage, and that he was given a Xanax prior to filming.
Dr. Phil exists as entertainment. The goal of the show is not to substitute for mental health treatment, even though McGraw himself acts as though it is, but he brushes real mental help off to the side.
The show was always exploitative, putting severely mentally ill people in a room with a jeering audience that mock and humiliates them. The subjects come away with little more than "You are responsible for your situation." That's dangerous.
As someone who struggles with mental illness that does truly affect my behavior, it's always true that I'm accountable for my own behavior. But a show like Dr. Phil isn't designed to be helpful. It's designed to create sensational stories out of suffering people.