by Angel Stacey | Staff Writer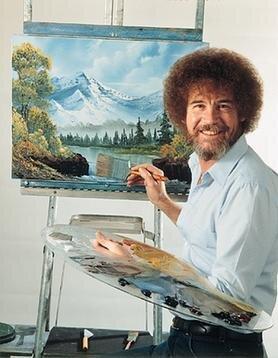 Transitioning to college can be rough. Whitworth uses ASWU to ease that transition and help students create a sense of unity.
"I believe the purpose of ASWU is to advocate for and serve the wants and needs of the student body," said Incoming Freshman Representative Christian Aguilar.
According to the ASWU website, their mission statement is "We, the Associated Students of Whitworth University, are committed to promoting holistic growth, safety, well-being, and a united fellowship. We shall serve and advocate for the diverse voices of our student body justly and with compassion, establishing an equitable community through grace, respect, and intentional engagement."
It doesn't hurt that ASWU is also financially supported by each student that attends Whitworth University.
"Each student pays an ASWU fee at the beginning of each semester," said Director of Student Activities Jason Chapman.
But how do they decide to spend this money?
"Just portions of the money are spent on events. At the end of each year there is a budget meeting and ASWU assembly votes on the budget," said Chapman.
ASWU's student-given funds are not only used for activities, such as the most recent Bob Ross Paint Night, but also given to other clubs and facilities at Whitworth.
These events are proposed and coordinated by members of ASWU. The most recent one was brought to the board by Christian Aguilar and Georgia Goff.
"Christian and Georgia have talked about wanting to create activities for incoming and new students. We know that this semester has been challenging to go to events and build community and wanted to create an interactive activity," said Chapman.
Aguilar and Goff decided to put on a Bob Ross-style paint night in order to help students make friends and further build community.
However, it seems that without knowing how ASWU works, students can get confused as to how the money is spent. Just how much is our student committee spending on events and how do they decide on them?
"Most ASWU positions are provided with a budget to host and pay for events they want to plan. Due to Incoming Student Representative [decisions] being made right before the school year began, we were not provided with a budget. This is why we had to request funds and have it be approved by the ASWU assembly," said Aguilar.
This Bob Ross-themed paint night took a total of 2,000 dollars from the ASWU funds and students were worried that they were abusing their power.
"As I looked for supplies for this, I realized it was going to be difficult and more costly than I expected. I then began to look at entertainment companies who would be willing to host this event. After looking at many I choose to go with Neon Entertainment who would provide a live artist leading a painting tutorial and the necessary supplies for the event," said Aguilar.
Upon looking into how ASWU decides upon their events and where they contribute money, I think they do it properly. However, students would like to be more informed about how the money is being spent.
I do not believe that students not knowing how the money is being used is ASWU's fault but more so on the side of students.
"We do livestream all of our meetings to our YouTube channel so people can follow along. We are averaging around 15 viewers for each meeting," said Chapman.
It is important for students to feel involved and a part of something. It is also easy to see ASWU values just that.