by Jackson Bell | Staff Writer
Whitworth Pirate volleyball improved their conference record to 11-3, 14-9 overall, defeating the Lewis & Clark Pioneers and the George Fox Bruins.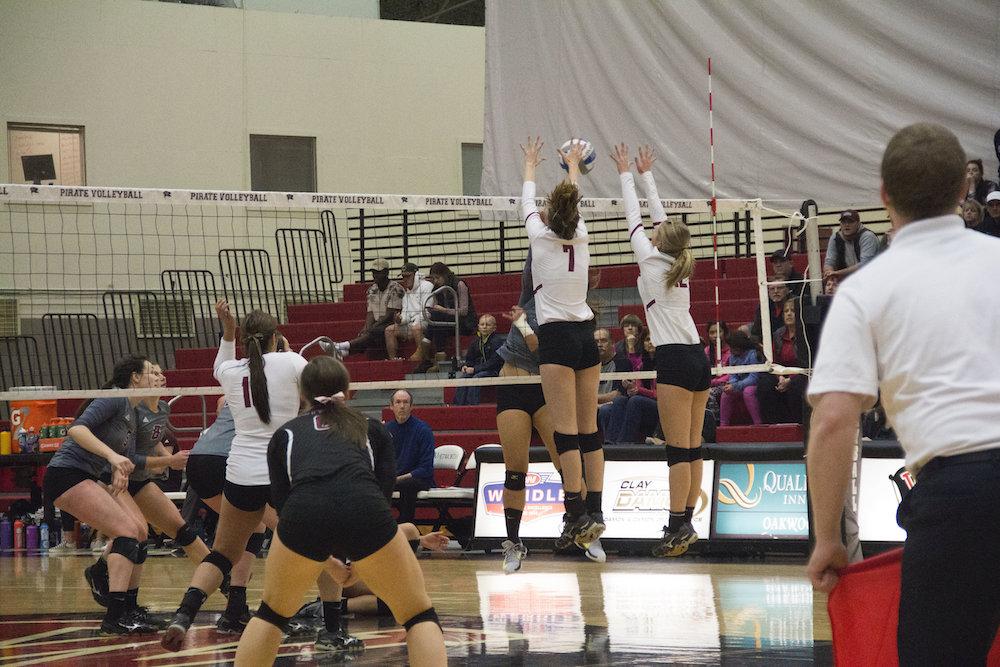 Friday, the Pirates battled against the Lewis & Clark Pioneers, defeating the Pios in three sets.
The Pirates dominated the first set 25-11, but were met with a greater threat in the second set. The Pios came back with a 14-5 run late in the second that brought the score to 24-23, but senior Cara Crosby closed the game with a kill. The third set was again won by Whitworth 25-18, where the Pirates took advantage of the remainder of 30 L&C attack errors committed by the Pios in the match.
Sophomore Emiko Kahler led the team with eight kills, followed closely by senior Corinne Bell with seven. Bell was also a dominant force defensively, with three blocks. Crosby served four service aces throughout the match.
Lewis & Clark finished the match with a negative .018 hitting percentage. The Pioneers were led by Kourtney Meyer who had six kills and three service aces.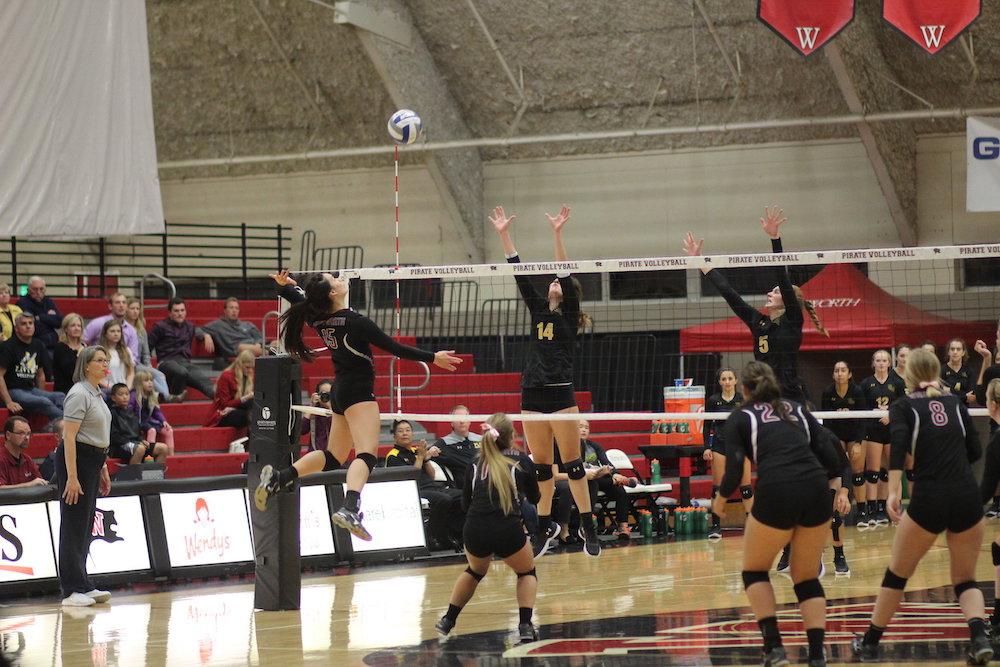 On Saturday, the Pirates celebrated seven seniors playing their final game at home; Bell, Crosby, Alexa Lindgren, Chloe Luedecker, Gracie Meiners, Cassandra Mendoza and Taylor Wicht.
The Pirates played excellently, taking the Bruins down in three sets, 25-23, 25-17 and 25-17.
Junior Lauren Budde stood out for Whitworth, finishing with 11 kills and no errors in 18 attacks, hitting .611 on the night. Budde also was in on four blocks along with Bell. Kahler and Mendoza followed closely with eight and seven kills, respectively.
The Bucs also took advantage of nine service errors by the Bruins, and countered with nine service aces of their own, six from Wicht.
The Pirates finished with .235 hitting percentage.
Danyle Dupray led George Fox with 12 kills and 12 digs, but was unable to hold off the Pirates without much help from her teammates.
The Pirates will finish their season with a pair of away games next weekend against Pacific and Linfield.