by Kara Need | Sports Editor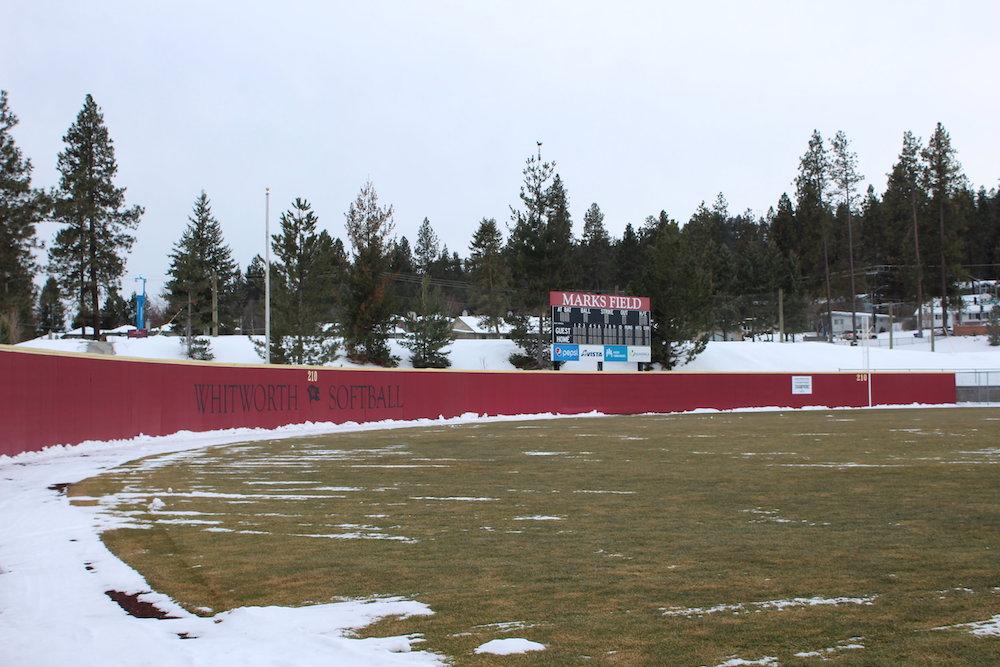 Last week, the Whitworth softball team gave 11 of their players suspensions of various levels for their first conference matches against George Fox. The players were suspended for breaking team policies about alcohol consumption. However, Cristal Brown, head softball coach, is convinced these suspensions will only make their team stronger and more trust-oriented in the future.
The softball team holds specific rules about alcohol consumption for their players. The policy is straightforward: no drinking for underage players, and no alcohol consumption by anyone during the 19 weeks of Softball season.
"Everyone understands it from day one" Brown said, "We don't condone a party culture. We want people who are serious about doing their best and giving their best and we believe that this is part of it. So people who choose to come and be a part of the program need to be on board with that."
Although the policy is simple, the team does not have blanket consequences. Rather, they handle it on a case by case basis, believing that each individual is a different scenario. Over the past few weeks, Brown said the coaching staff had some suspicion that some drinking was happening, and they just went to the team and asked them.
"We really promote a culture of honesty and trust," Brown said. "And when we asked, people came forward. They were just honest with us. We understand that mistakes happen, but own them and we'll figure how to move on."
Brown explained that the team's alcohol policy stems from something much deeper. The team has four core values that they strive to live by: protect the team, enthusiasm and positivity, mental toughness and mental preparedness, and earn everything. These values are in place both on the field and off the field and define who they want to be as people, Brown said.
"I don't think people want to follow rules just for rule's sake. You can hold people to behavioral standards when there is a reason for those standards," Brown said.
According to Brown, the core values provide the team with a reason for their standards. Their alcohol policy is important to them because it pushes them to earn everything. It allows them to be mentally prepared, and helps them realize what it means to protect the team. Softball players and recruits know about the core values from day one. Brown says they talk about it at the beginning of season, at the end of season, and constantly along the way. Their "ticket" into practice on the first day of the fall is a signed core value sheet saying that they understand it and are on board with it.
Over the years, the coaching staff has worked to cultivate the character and reputation of the softball team and has already seen the results of that.
"Softball is more of a platform for us," Brown said. "I came to Whitworth because of what you can do as a coach and the impact you can make on lives."
She explained that the reputation of the softball team affects the kinds of people they are able to recruit and the people they get to spend time with. The softball team has won the NWC for the past three seasons, but they also have a record of academic excellence. In 2015 they had the tenth highest GPA of Div. III softball teams across the country. In 2016, they had the third highest GPA. Brown said this weekend's suspensions are a part of creating that culture of excellence. According to her, no one is bitter or angry, rather everyone is on board and is looking forward to making it right. She is convinced that it is going to impact the team for good in the long run.
"We're all excited to move on" Brown said. "The first week was a bit rough as we're trying to figure it all out, but as a team we're already just enjoying each other again and it's really just been neat to see almost the recovery happening so soon after. I think that can be attributed to the character that we have. Everyone makes mistakes, but we have people who love each other and want to make a positive impact on each other, who want to do right by the team and leave a good strong legacy for Whitworth softball."