by Katelyn McLean | Staff Writer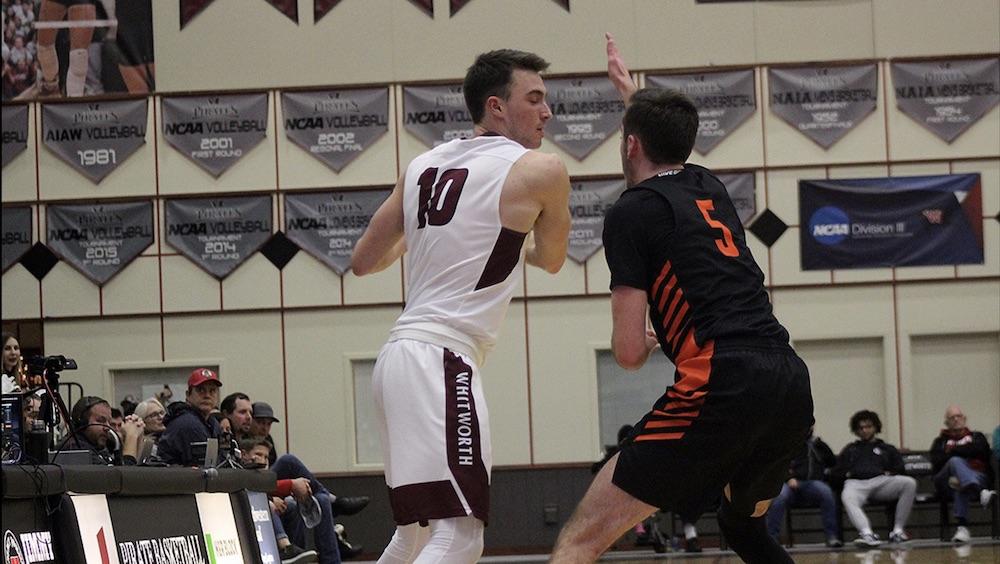 With Northwest Conference's decisions about how and when sports seasons will take place still developing, Whitworth athletes face the challenge of preparing for seasons clouded with uncertainty.  
Whitworth basketball would've already begun their season in a traditional year. Instead, due to the coronavirus pandemic, they're practicing in small groups for limited amounts of time.  
"The uncertainty sucks but you can't control that, and you can't focus on things that can't be controlled," senior guard Tanner Fogle said. "Our coaches and us have been talking about or focusing on winning the day and winning the week. We can't dictate that, but we can dictate the fact that we are still allowed to practice in small groups, lift, hang out with the guys. We get the chance to still play basketball and we're lucky for that."
However, keeping this motivation and positive outlook can be a challenge when COVID-19 restrictions present challenges not only to preparation, but to unity as well.
"We'd be having good chemistry right now, but it's kind of hard because we're split into groups and we don't get to play with each other and we don't get to scrimmage and we're not really into contact yet," junior point guard Talia Brandner said.
Despite not having a clear end goal to work toward through the season, many athletes are setting their sights on simply being as prepared as they can be for whatever the season holds.
"Ultimately, you know, there's a certain level of peace that I can have from it. Just faith in Jesus that whatever will happen, that it's in his hands and I can do my part in preparing and practicing hard and uplifting my teammates," junior shooting guard Garrett Paxton said.
Whitworth baseball was allowed a hint of normalcy with their traditional fall practice schedule, but the uncertain future of spring sports like baseball has yet to be resolved.
"The uncertainty puts so much more significance in my opinion on every game that we are given to be prepared the best you can, so, that's how I'm choosing to look at sort of the season of unknown," senior pitcher Brett Thomas said.
According to Whitworth Athletic Director Tim Demant, the NWC presidents met on Nov. 20 to further discuss how both the postponed fall seasons and the approaching spring seasons will be played.