Katelyn McLean | Sports Editor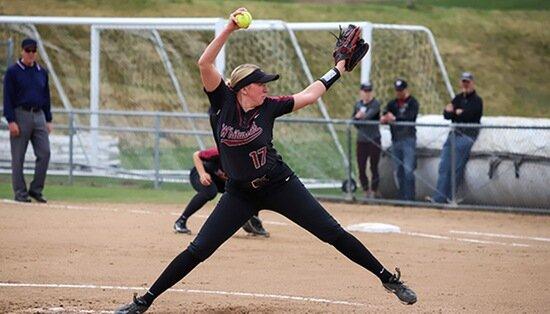 Whitworth softball opened their season against the NCAA Division II team St. Martin's University, handing them their first loss of the season in game one of Saturday's doubleheader.
The Bucs won game one on Saturday 8-5 but fell short in the following three, losing 3-11, 0-2 and 2-7.
"Just going out and having a good time and not winning – that's not what this program is about. It certainly isn't what this team is about, but I think the mindset was just to go out and try to feel what softball was like again because it had been so long," head coach Bob Castle said.
Saturday's win was led by sophomore infielder Heather Menzer's two RBI and freshman infielder Haley Montoya's three RBI and two runs scored.
 "When I came up to bat, I just tried to keep it simple. I really just focused on making contact with the ball and not getting too crazy, not trying to hit home runs," Montoya said.
Junior pitcher Drea Schwaier-Wolf started game one on both Saturday and Sunday and she ended the weekend with seven strikeouts and only three earned runs.
"To watch Drea come out and throw the way she did – seven strikeouts and getting her first win of the season, handing a Division II school their first loss of the year – her mental game was so good," Castle said.
For the Bucs, being out on the softball field again and being able to bond as a team was crucial and something the team hopes to carry forward as the season progresses.
"We got to get outside for the first time and really learn some of the things that we only know to do, but we have kind of forgotten them because we haven't had the opportunity to practice that," Castle said. "So, limit the mental mistakes, start limiting the errors, be a little sharper and more crisp in a lot of things and know that we can hang with anyone."
Whitworth softball faces a quick turnaround and heads to Nampa, Idaho to play a four-game series against Northwest Nazarene University on Friday, March 5 and Saturday, March 6, at 12pm and 2pm.