by Jordanne Perry
The Whitworth men's golf team hosted 11 teams in the two-day Whitworth Men's Invitational at Manito Country Club.
The first day of the tournament was difficult for some of the Whitworth men, but for others, such as senior Stephen Plopper, sophomore Tyler McQuilkin and sophomore Lyle Rudnicki, the tournament went smoothly.
"It was a day that some would like to forget and some would like to relish," senior Jesse Salzwedel said. "Being at a home tournament, it would be nice to know the course a little bit better but it was still a beautiful day."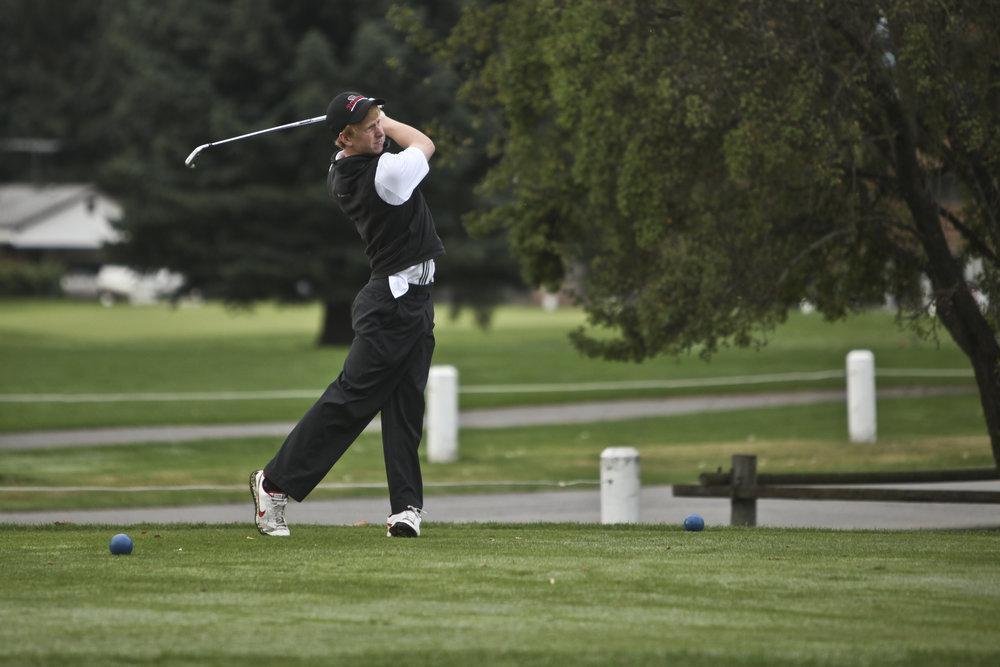 Although Whitworth hosted the invitational, they were not able to play on their normal course, the Spokane Country Club, due to scheduling issues, which proved to be a challenge for the Pirates, Plopper said.
"It was a completely different course than we were used to," Plopper said. "I think that caught a lot of people off guard but it definitely showed who was on their game."
Whitworth split into two teams for the invitational, which allowed all the members of the team to compete in the match. The first Whitworth team took fourth place out of with a 19 over par score of 303. A score of 312 put the second Pirate team right behind them in fifth place.
"We shot a score that I would almost expect," Head Coach Warren Friedrichs said. "We could've had some lower scores but the scores that were turned in by the other teams were surprising how good and low they were."
At the end of the day, Plopper led the Pirates in the player standings with a two over par score of 73 and Rudnicki followed in 12th place with a four over par score of 75.
"I played pretty well," Plopper said. "I had a bitter taste in my mouth at the end of the round because I doubled the last hole. I was one under going into the 18th hole and I doubled it so that's one over, but other than that I hit the shots where I was looking and made putts where I needed to make them."
McQuilkin established himself as an asset for Whitworth this week, coming in second place for Whitworth's top team. He shot four over par for a score of 75, putting him in a four-way-tie for 12th place along with Rudnicki in the overall player standings.
"It's satisfying when you show in practice that you want and can play in the top five then you back it up with the scores so that was good for him," Friedrichs said.
Sophomore Oliver Rudnicki took 16th place for the day with a five over par score of 76, while sophomore Austin Billeter followed shortly behind with a six over par score of 77.
"The nice thing for us is we can play every guy on our roster," Friedrichs said. "That's one of the things I'm happy about, that everyone gets a chance. The course was hard but at least we don't have guys sitting on the sideline and they all get a chance to go and compete."
The Whitworthian press time limited availability for additional results. Check the Whitworth Athletic website and thewhitworthian.com for final results of the Whitworth Men's Invitational.
The Pirate men compete in Hayden, Idaho at the North Idaho College Fall Invitational Oct. 13-14.
Contact Jordanne Perry at jperry16@my.whitworth.edu