by Jordan Coleman | Staff Writer
The Bryan Oliver art gallery contains a new exhibit that opened on Feb. 6 called "Re-Sisters: Books and Broadsides Exhibition." The local artists from Tacoma, Chandler O'Leary and Jessica Spring, research dead feminists of different ethnicities and nationalities and use their famous words to create works of art.
The exhibition contains 26 limited-edition broadsides displayed around a circular room, with images of dead feminists whom O'Leary and Spring found influential and worth displaying.
The artists make each broadside with a roller and requires different amounts of layers to create the living colors that are displayed.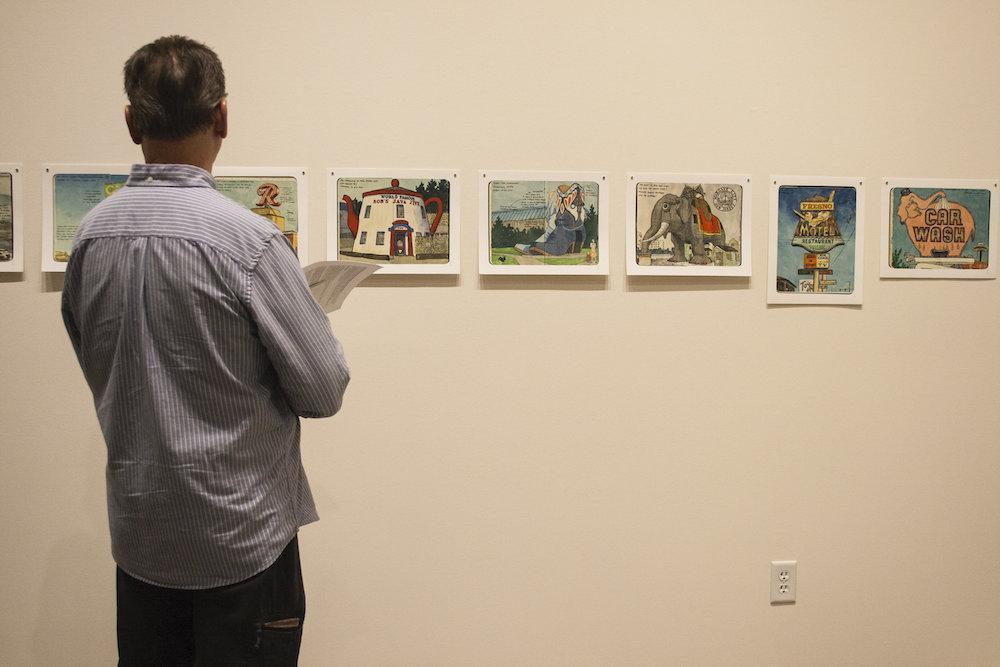 "Every color on the print is a separate plate and layer," O'Leary said. "Sometimes it takes two layers and sometimes it takes six layers. Each one has several editions and you have to do it by hand. It's very labor intensive, especially for the large pieces."
The artists make two new works of art for the Dead Feminists series each year. Each piece takes about 100 hours to complete, which can be up to a month of work. Although they have created a large collection of pieces, they did not originally expect for this collaboration to form.
"We started during the 2008 presidential election and never planned on doing the series," O'Leary said. "Obama was potentially going to be the first African American president and we wanted to be a part of that. We wanted to include women and highlight them because usually the voices that are represented are from white men."
During the election, Spring was also concerned and offended by the discussions regarding candidate Sarah Palin, compared to what was being spoken about regarding the male candidates.
"There was a lot of news about Sarah Palin and her glasses, but no one was talking about the male candidates and their accessories," Spring said.
Multiple people involved in the Whitworth art department advocated for O'Leary and Spring to display their art in the gallery by recommending them to friends and coworkers in the Whitworth community.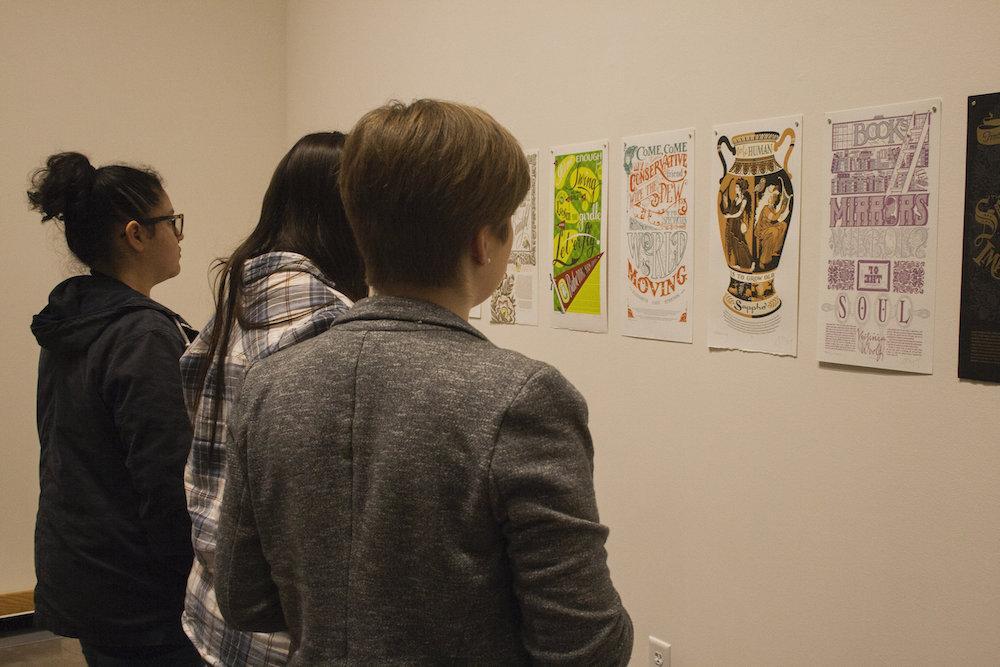 "They're pretty amazing because there aren't a lot of women artists," library director Amanda Clark said. "They've mastered a skill that's impressive. They are a dynamic duo and out of all of the printmakers in the northwest, I thought they were the real deal."
The gallery administration looks for art that supports the art department and also relates to what students are doing such as graphic design, gallery director Lance Sinnema said. The administration also aim to thematically connect to current events and to work that is relevant today, which is what O'Leary and Spring are displaying through their Dead Feminists series, he said.
About 40 people came to the gallery opening and listened to O'Leary and Spring's lecture on how they create their pieces.
Students, professors and community members came to support the local artists.
"I've always wanted to see more female literary authors, scientists, and philosophers in our canon in schools," senior Hannah Howell said. "I've always noticed a lack of women and ethnic diversity and I've gone out of my way to consume information from external sources."
The Dead Feminists art "uses old techniques, but the art is very edgy and the artists are very down to earth," Clark said.
The exhibition will be open until March 23.