by Hayley O'Brien
Steak, lobster, cheesecake and allergen-free dining are what students can look forward to this year in Sodexo because of three new programs: Swipe+, Crave and Simple Servings.
Swipe+, a resident dining program, allows students to spend a few extra flex dollars to get a higher-end, premium meal in the cafeteria.
These restaurant-quality meals will be available about once a month, and will have a wide variety of options for students to chose from.
For example, the Swipe+ seafood house night will include dinner options such as crab, shrimp or lobster, Operations Manager Dan King said.
Upcoming theme nights for Swipe+ include a steakhouse for students who enjoy prime rib, gourmet burgers using local grain fed beef and gourmet desserts, including a possible cheesecake bar, District Executive Chef Timothy Grayson said.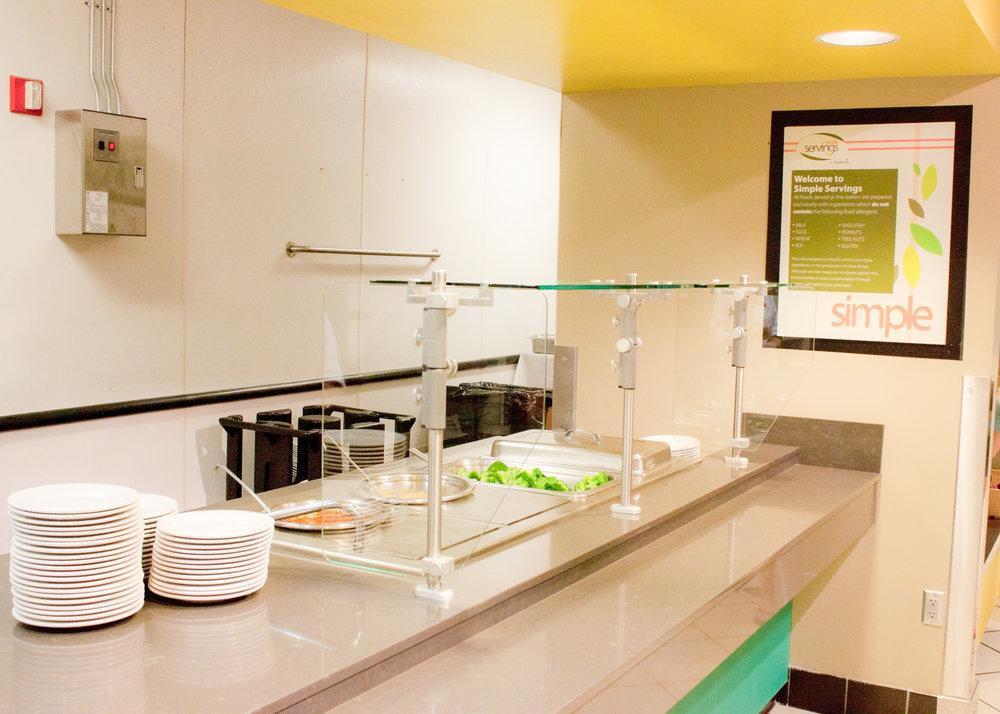 However, the administration understands not all students may be able to afford the extra charge. For those who may not be able to afford to spend a few extra flex dollars, there will be opportunities to win Swipe+ coupons throughout the year, General Manager Jim O'Brien said.
The Crave program will be for students who are looking for more than just premium meals, and want a higher-end overall dining experience.
Crave is a restaurant dining experience complete with a full waiting service and three course meals for a yet to be determined amount of extra flex dollars.
The Crave program will consist of a range of events, from Thanksgiving dinner, to a Valentine's Day meal O'Brien said. Each event night this year will feature either a Thai, Italian, American, Brazilian or tapas menu theme.
The Crave program will also be available for reservations to students who want to create their own event nights, such as a dorm night out or a club event, O'Brien said. Students using Crave will be able to create events for up to 100 people and have a choice of which one of the five menus they would like to be served that night.
Both the Swipe+ and Crave programs should be available by the end of October, and Simple Servings is already offered every day for lunch and dinner.
The Simple Servings program is food specially prepared without milk, eggs, fish, crustaceans, tree nuts, peanuts, wheat or soybeans.
"The goal of Simple Servings is for the students of Whitworth to be amazed with the delicious and healthy meals offered to them every day," King said. "Although the food is specifically prepared for students with major food allergies, the station is for all students to enjoy."
The food is handled only by student workers specifically trained to work with Simple Servings food. The program has it's own prep area, with purple cutting boards, serving utensils and cooking equipment in order to maintain absolute separation from foods with the major food allergens, Grayson said.
In addition to the new programs, a Jamba Juice has been installed in the cafe, replacing Ultimate Baja. Because Sodexo is an individual food catering service, it has contracts with outside businesses. Through this contract, Sodexo was able to establish a small Jamba Juice in the cafe, a station that has been in the works since last spring.
Contact Hayley O'Brien at hobrien16@my.whitworth.edu