Three Pirates share their thoughts on the interesting food they've eaten since they started studying abroad.
Alyssa  Brooks
Location: British Isles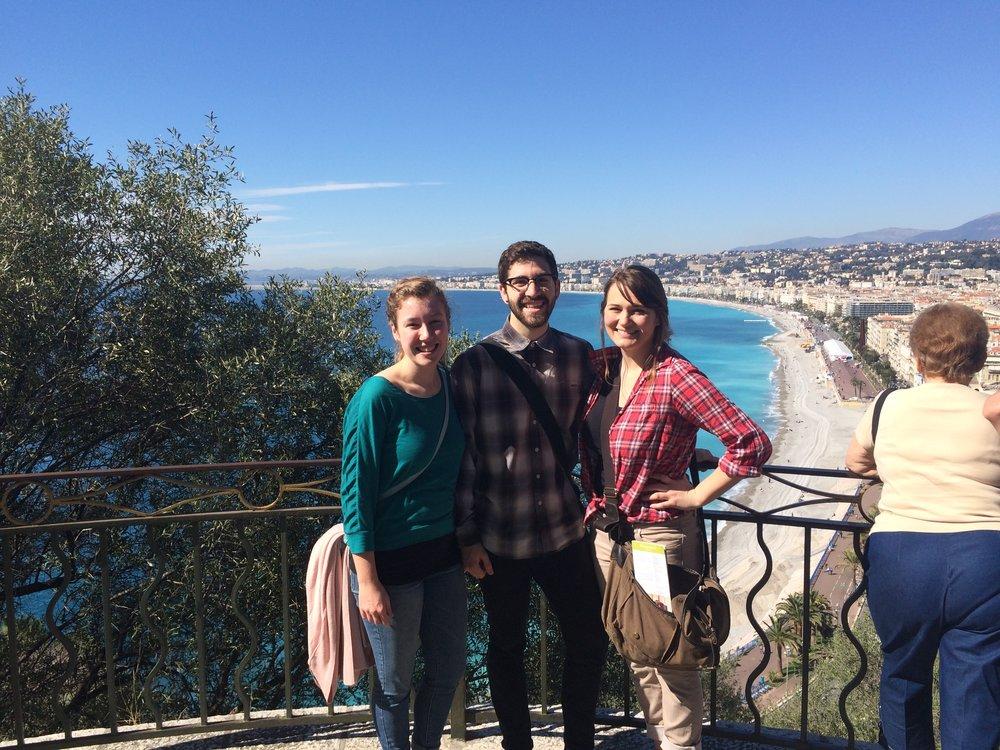 Daffodils always spell spring to me. They pop up, and I am ready for spring time. Although parts of the British Isles are still swathed in grey clouds and rain, I noticed daffodils weeks ago. Residents of the UK can often be seen sporting a small daffodil in the buttonhole of their jacket as they walk around town, carrying a piece of spring with them wherever they go.
Spring came to the British Isles before it arrived in Spokane. I walked by the Scott Monument and the Scottish National Gallery in Edinburgh as workers laid sod in preparation for the summer season. The weather is unseasonably warm in Edinburgh with bright and tolerably warm days spent strolling along the Royal Mile.
Over Spring Break, I spent time in the Luxembourg Gardens and the Tuileries of Paris, France.
I have visited places along many longitudes and Spring looks differently in each place. Nice, France sits on the Mediterranean Sea near the Italian border, and therefore it is naturally warmer than anywhere I have been so far. I was determined to swim in the Mediterranean, and let me be frank, it is not the same warm water some imagine it to be in March compared to the summer months.
Spring in the UK and parts of France is not all that different from the United States, and thank goodness for that, since it would not be spring without daffodils.
Max Carter
Location: New Zealand
The spring here in New Zealand surprisingly seems a lot like autumn. Maybe that's because it actually is autumn, with the whole other side of the earth thing and all. The first couple of months here were gorgeous and warm, but the temperature is beginning to drop. While on the South Island last week, temperatures were getting down close to freezing, and snow began to fall in some of the lower mountainous areas.
Back here in Palmerston North ("Palmy" as they call it) we have continued to have some nice days, but there have been some pretty wet ones too. The area of New Zealand that I am spending most of my time in actually has a similar climate to Seattle, with warm, blue skied summers and rainy, moderate winters. I haven't seen any snow yet here in Palmy—I doubt I will—but hopefully it'll come down a bit in the mountains in time for me to take a run or two before I head back home. Leaving this incredible place isn't going to be easy, but switching from winter to summer will definitely ease the pain. See you in a couple of months, Washington!
Jessica  Razanadrakoto
Location: Semester at Sea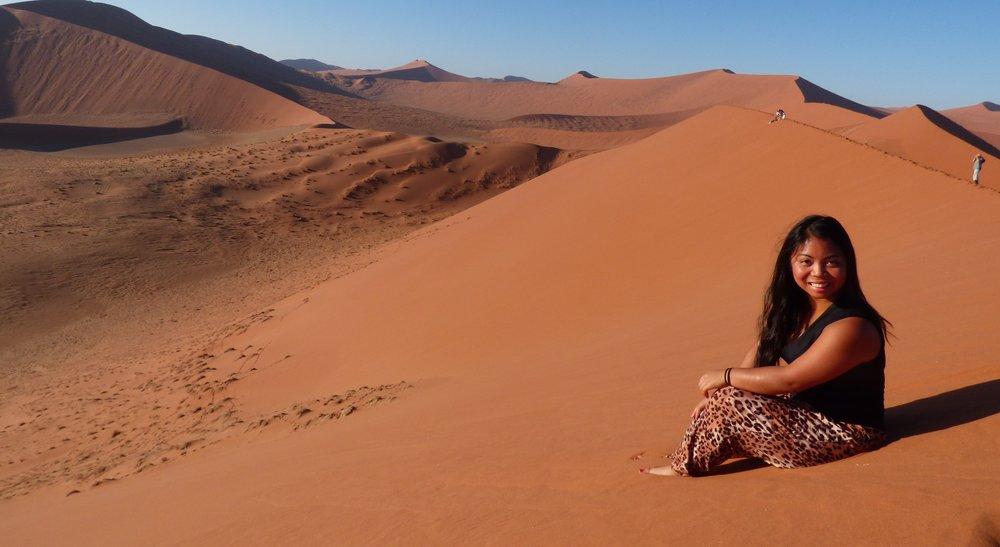 From the snow capped on top of mount Fuji to the warm sun of the Namibia desert, you would be amazed how living on a ship and traveling the world let you experience a year worth of weather rotation in just four months.
In January when we hit Hawaii, Japan and China, it was wintertime. However, let's be real, winter in Hawaii is like warm springtime in the Northwest.  The further we traveled east to Vietnam and Myanmar, with a stop in Singapore in between with a hot and humid weather as it is located closer to the equator, Vietnam and Myanmar were hot during the day, but chilly in the evening. In India and Mauritius, being two of those tropical countries with pretty much summer all year round, we enjoyed the warmth of the sun along with the coconut and palm trees.
Because March is still included in the summer in the Southern hemisphere, South Africa and Namibia were warm and sunny where the sun bronzed my skin until it reached the color of the Namibian brown-sanded dunes. And for the first time in our voyage, we had pouring rain last week on the ship on our way to a fuel stop in the Canary Islands. As we are making our way to our last two ports, Morocco and England, is was a unique way to end the voyage while experiencing a backward weather change from summer to spring, since Morocco and England are transitioning from winter to spring to their summer.