by Nicole Oh | Staff Writer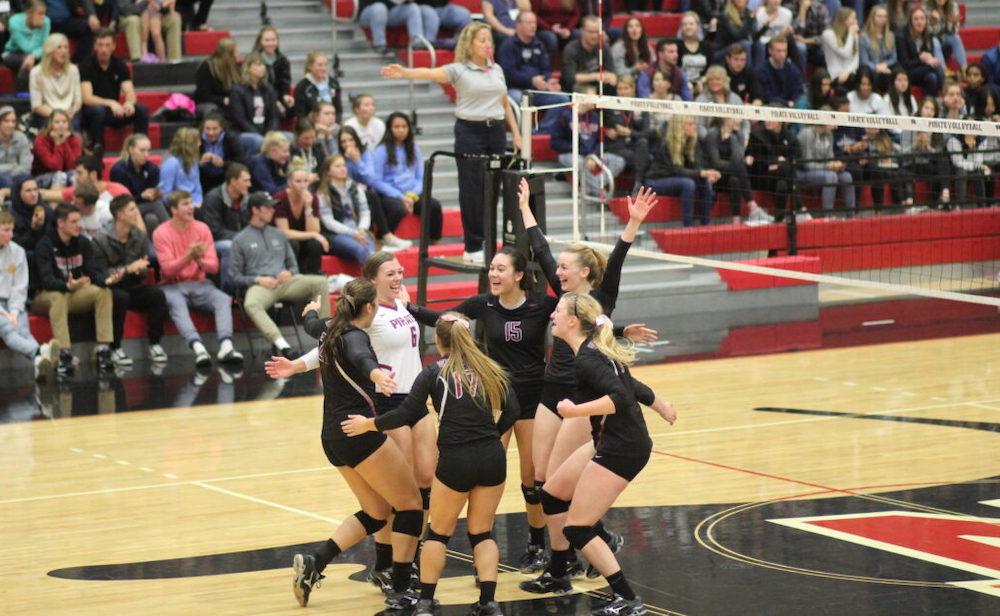 One of Whitworth's star volleyball players this season was senior Corinne Bell. Bell is from La Habra, California and attended La Habra High School, where she served as team captain and earned First Team All-Freeway league as a senior. She was also named "most improved" on her high school team. Bell has been playing volleyball competitively since eighth grade. Her mom played volleyball, exposing Bell to the game from a very young age. Bell first played softball, but in junior high her mom suggested she join a volleyball team. She played on a coed team, and then moved to a club team.
The highlight of the season was the winning streak the team experienced at the beginning of the season, Bell said.
"We were all playing our best and had the same goal in mind. We had good flow and were just working to together which helped us be so successful" Bell said.
Bell's goal for the season was to make the best out of each match, she said. Bell stated the importance of playing with passion and having strong energy, especially having a big group of seniors this year and just wanting to enjoy the final moments together before you can't play as a team anymore.
For Bell, playing on the Whitworth volleyball team was fun and challenging, she said. Everyone is constantly surrounded by a positive culture where everyone is encouraging and supportive of each other, something Bell has never experienced before.
"Whenever someone does something good everyone gets super excited and pumped up" Bell said.
One thing Bell wants students to know about Whitworth volleyball is how much they love home games.
"We love having people come out and be apart of the culture, it makes it even more fun," Bell said.
Bell and the women's volleyball team ended the season in second place with a record of 12-4.